Sun 11am Ixalan Release-Sealed Starter
Sunday, October 1, 2017 @ 11:00 am

-

3:00 pm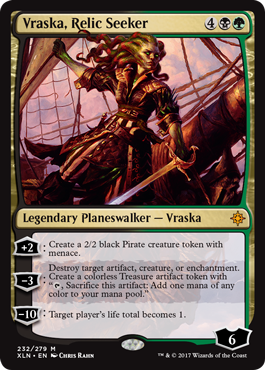 Pirates…dinosaurs.  Pirates AND Dinosaurs….there is a bunch of cool story behind this new set, but really, do we have to say more?  Pirates on dinosaurs, or if they aren't fast enough…at risk of being in them….
If you've been to a prerelease before, you know how much fun they are…if not…it is a great way to get cards for the new set a week before they officially come out and have a lot of fun (and maybe even win some extra packs along the way). We always run competitive and casual side by side so everybody gets to feel comfortable and have fun.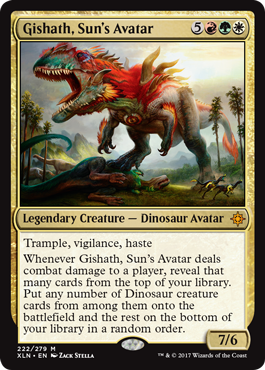 When: Events- Friday at 7, Sat at 3, Sun at 11. 
When: Events– Friday Night Magic at 7, Sat, Two Headed Giant at 4, Sun at 11 and a League Starter Sealed, Sunday at 11 pm. 
What: Sealed event (get 6 packs and build best 40 card deck.)  Three rounds, win a round, win a pack.  This event will be a double bonus because the packs you get for this event can also be used for participating in the hours of Devastation league.  The league will be an ongoing sealed, where each Thursday you can get a new pack to add for $3, provided you have done at least 3 matches the previous week.  We will do that league going on for the next 8 weeks, including a special league box for a limited number of players.
Who: Who's it good for?  Since everyone is starting from scratch from a new set, this is a great event for all players.  We run a very friendly shop, so particularly for the casual events, feel free to ask for and get help in figuring out what to make.  Regardless of what happens, you get to keep all your cards and have a day worth of fun