Hey folks….some frustration evil is afoot with my Eventbrite software, so the ability to sign up online is, well, offline.  We ARE having THG on Sat night, just come on by.  Limited to the first 20 teams, but it is unusual for us to completely sell these out so just make sure to be here by 4 pm if you want to make sure you have a slot.
This set is in the slot normally taken by the yearly core sets and goes back to the origins of some of the original planeswalkers.
This weekend's release events include:
Friday Night Magic @ 7
 Two Headed Giant (using the prerelease Packs!) $17.50pp
Sunday 11am Standard
Click here for the full spoiled list of cards…
For a great Sealed or Draft simulator to get familiar with the cards, click here
New abilities in the set (and those who make a return):
Renown (new)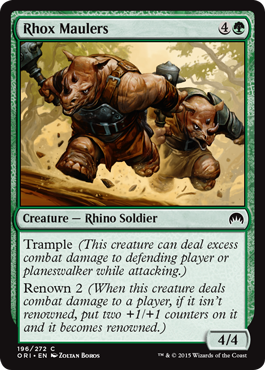 Renown triggers the first time a creature with renown deals combat damage to player. The ability puts some number of +1/+1 counters on that creature (the number after the renown keyword). Also, it causes the creature to become renowned.
Renown won't trigger if the creature deals combat damage to a Planeswalker. In the unlikely event that the creature deals combat damage to its controller (through a damage redirection effect), renown will trigger. A creature that's renowned stays renowned until it leaves the battlefield, even if it somehow loses all its +1/+1 counters.
Spell Mastery (new)
You count the number of instant and/or sorcery cards in your graveyard as a spell is resolving to determine if the spell mastery ability applies. Don't count the resolving spell itself. It's still on the stack at that point, not in your graveyard.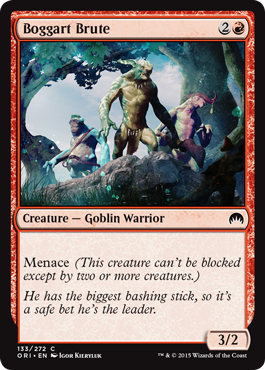 Menace (new)
A creature with menace can't be blocked except by two or more creatures. Once a creature with menace is legally blocked by two or more creatures, removing those blockers from combat won't change or undo the block.
Prowess
Prowess is a triggered ability that gives a creature +1/+1 until end of turn whenever you cast a noncreature spell. Creature spells won't cause prowess to trigger, even if those spells have other card types, such as an artifact creature spell.
Scry
To scry N (where N is a number), look at that many cards from the top of your library. Then, put any number of them on the bottom of your library in any order and the rest on top of your library in any order.
We will be having prereleases the weekend of July 11th and 12th, and release events the following weekend. (Color choice is first come first served, and will be random at the event, so sign up a head of time.  Online registration stops a couple of hours before each event so if you can't sign up at that time, we may not be sold out in the store.  Check website and we will post when we sell out.)