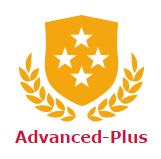 Advanced Plus-Pack Wars—We need a big favor on Thurs or Friday from our Magic Players…come in for a super cheap mystery box Pack Wars event.  We need to have at least one event every year with 50 or more players to keep up our Advanced Plus status with Wizards.  But it turns out that we can do this as a casual event, over 24 hours, so we decided to do pack-wars and give everyone who helps a reward of an extra cheap pack. Pack wars, for those who haven't gotten a chance to play before, is basically taking a pack, opening it without looking and putting in 3 of each land, shuffling up and playing.  It's a great way to have extra fun rather then just opening the pack. (One offer per player.)  We are doing it mystery box style, so there will be packs in the box from everything we sell.  We will even have a few packs marked to be swapped for Modern Masters 2015 packs!
$3 for a pack (use for pack wars)
$5 for two players (two packs) if you bring in a player who has never registered for an event with us before**.
$0!!! (my treat) if you preregister (or have preregistered) for the Origins prerelease next weekend.
**Players under 13 must have a parent to sign them up for a DCI #