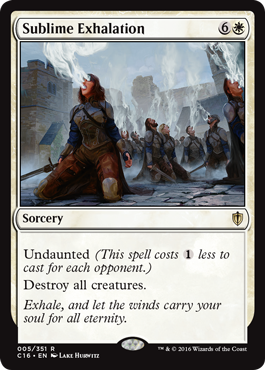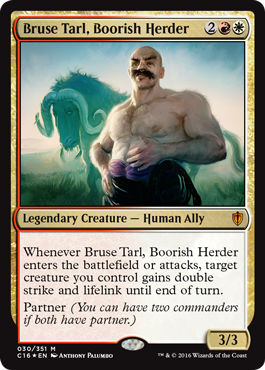 Four color commanders are a' co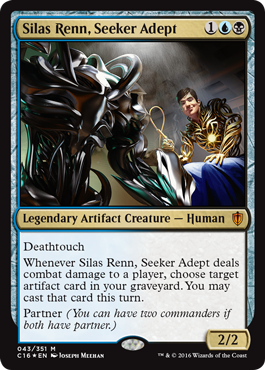 ming!   The new Commander 2016 Decks are coming out this week and they are creating a lot of excitement.  The big new mechanics are Partner, where two Commanders who both have Partner can be picked as if they were one to be your Commander.  Place one or two in play at a time.
Undaunted makes more the merrier, getting cheaper to cast  for each other player in the group.
The decks will cost $35-40, or all 5 for $140.  And they will come with a coupon for $2.50 off one of our Zombie Commander events ($5) on Sat the 12th and Sun the 13th.
This slideshow requires JavaScript.
Commander is an exciting, unique way to play Magic that is all about awesome legendary creatures, big plays, and battling your friends in epic multiplayer games! In Commander, each player chooses a legendary creature as the commander of their deck. They then play with a 99-card deck that contains only cards of their commander's colors.
By Matt Tabak The Magic: The Gathering-Commander series of products, the latest of which is appropriately called the 2016 Edition, gives players a great way into Commander. Each 100-card deck is ready to battle. But it also gives experienced Commander players all sorts of interesting new options for their existing Commander decks, plus innovative hooks to inspire new decks.
The Card Image Gallery is updated every day with the latest card previews. Commander (2016) releases on November 11, 2016.