6/06/13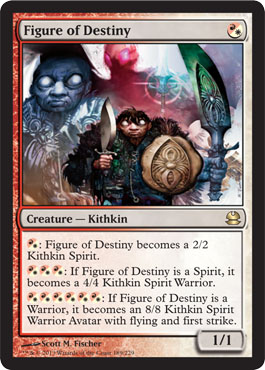 Looking for some good DM's—Sat June 15th is Free RPG day at the store, in addition to giving out a bunch of free RPG goodies, we will be running what could be up to a 3-8 table joint adventure…but we need some good DM's to help us out.
Ok…still battling with the website….so far it's taken the first game…but the match isn't open yet.–The Event list is battling
IMPT>>>Sunday Standard is moving to 11:30 start from 12:30 start so we can start regular 3 pm drafts (Modern Masters Next week)
Saturday Morning…Registering at 10am— Pokemon Battle Roads tournament...(Lots of people..not the best for the smaller kids that can get overwhelmed)
Also on Saturday June 8th…Two Headed Giant (starting a bit later because of the Battle Roads.)  Packs at 4 or so…but no space to build until about 5–start playing at 6
Modern Masters ships this week
Taking reservations for the first (and only) Revised Box Draft –Yep…we are doing the most over the top draft ever…a factory sealed box of Revised.  Cost is $150 per person to open packs that haven't seen fresh air in 19 years. 😉  (NOTE–New date for this…June 29th!!!)
Tuesdays starting June 11th… Modern Masters League.  Register here…  ($100 for 6 starter packs plus 5 weekly packs…more then half sold out so far..)These packs will be cool but in very limited supply.  Packs look like they will be between $13-15 per and are FULL of amazing stuff for Magic Modern.

Wednesdays…we are doing 

D&D encounters

 from 6-9.  We've pretty much got the first table either filled or close each week, so we're looking for a couple more people to DM for us.  Check out my newly written 

Intro to D&D blog post 

for parents and other curious types
D20 Games Events this week… (6/04/2013)
Vanguard, Pokemon, Kaijudo and Magic open play.
Wednesday:
New Dragon's Maze League (short league before summer League) 6 packs to start or one of the prerlease 6 pack sets.
Thursday:  
5:30…Magic Time Walk Duels!!  $5 entry ($4 into a pack for the prize pool)  We got this wonderful collection of Intro Decks from 1996-2008 in perfect condition.  Pick your weapon from the History of Magic and see how it does…pick a favorite from the past or something you've never tried before.  We're going to do this from now on, so come and have some historical fun.
Board Game Test Night. Check out new board games from 5-7 (or later)–Play a game and write a review…get a punchcard punch good for special deals!!!
OPEN AT MIDNIGHT FOR Modern Masters sales.  League players can get their first packs and we will sell limited numbers of packs per day.
Friday:  
 Magic League Play-4-5:30 for kids, anytime for adults
6PM  Modern Masters Draft (Limited to 8–$35)
Friday Night Magic: Dragon's Maze Draft 6:45. $15 (Special deal..sleeves $2 for drafters) Drafting Dragon's Maze-Gatecrash-Ravnica
9 pm Modern Masters Draft (Limited to 8-$35)
Saturday 
Registering at 10- Pokemon Battle Roads tournament...(Lots of people..not the best for the smaller kids that can get overwhelmed)
11-1:00 Pokemon League…$5 and great fun for all ages. Free play with other folks who love Pokemon with rewards for how many times you play. ADDING Competitive tournament each week.  $5 entry (4 into prize pool for packs). Single Elimination.
Two Headed Giant (starting a bit later because of the Battle Roads.)  Packs at 4 or so…but no space to build until about 5–start playing at 6
Date Night Magic 5 for pizza, 5:30 for draft.  $15 for the event plus $5 for pizza and drink for kids 9-12–kids will have the option of playing in the launch event instead if they would like.
9PM  Modern Masters Draft
Sunday: